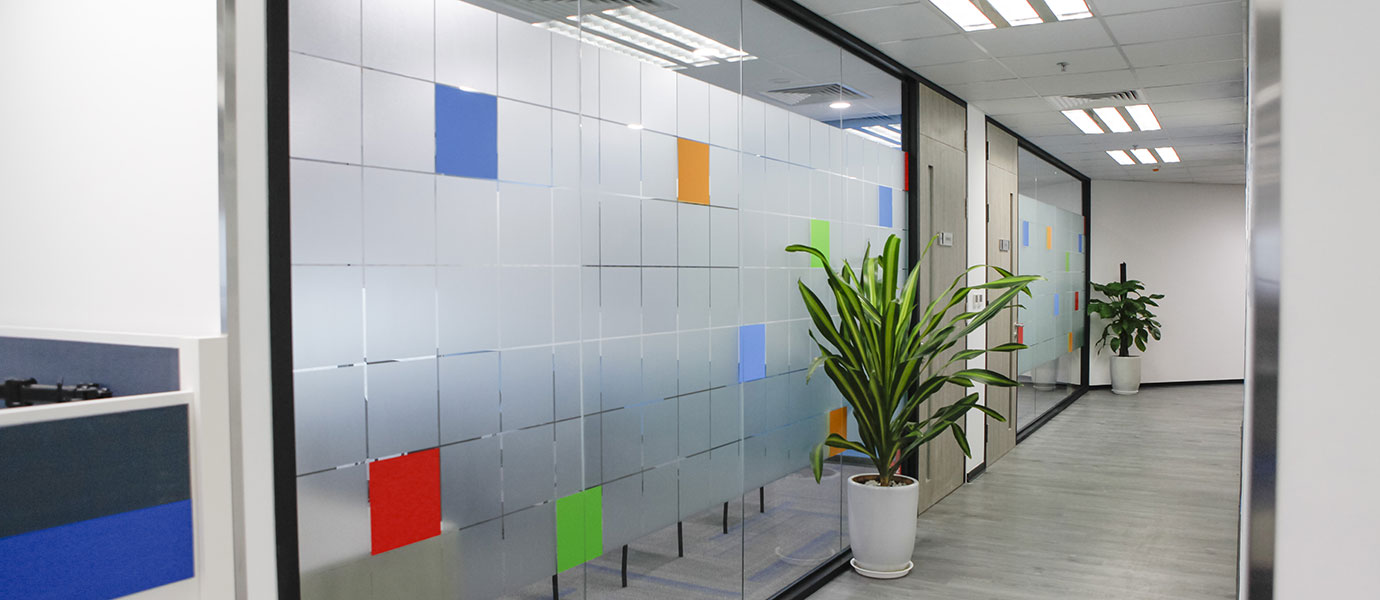 10+ office styles (Beautiful – Modern – Popular) in 2020
Each business, organization, company will be suitable for certain types of offices. Finding the type of office space that best suits your company is essential, in order to deliver high performance while conveying the corporate culture.
With many years of office design experience, we would like to present to you the list of 11 most popular office designs today.
1. The popular modern office styles today
1.1. Open office style
An open office is a modern type of office, with little separation in space or between parts.
This model eliminates closed walls, partitions and uses mezzanine partitions to divide the necessary spaces to create a large co-working space for all employees of the business.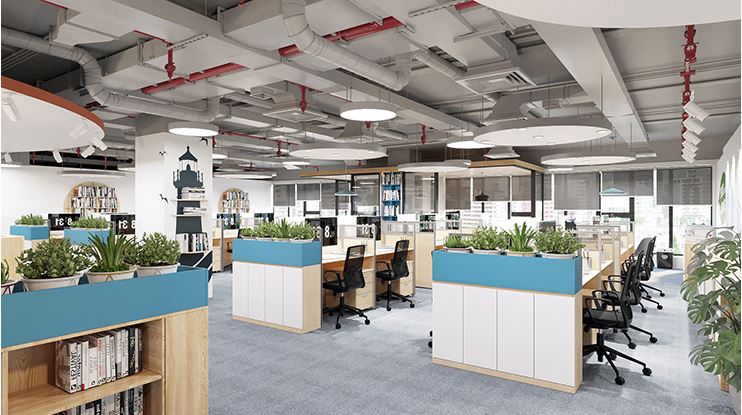 1.2. Traditional office style
The traditional office is a private office with a clear division of seats for employees, ensuring privacy, owned and managed by only one business.
This office model only focuses on work function and has few modern team elements.
The space is divided according to certain functions such as meeting room, forest office, management room, director room, … These spaces are usually separated by walls and doors.
Employees work according to predetermined hours, usually office hours.
Technological elements are rarely used, only basic office facilities are used.
Traditional office model has a clear division of office utilities such as computers, fax machines, document cabinets, …
1.3. Green office design style
Among the prevailing office designs, the green office is a very popular office model, oriented to natural elements, especially green trees in the workspace.
From there, creating a clean, fresh working environment, in order to minimize pollution, create an environment-friendly and healthy working space.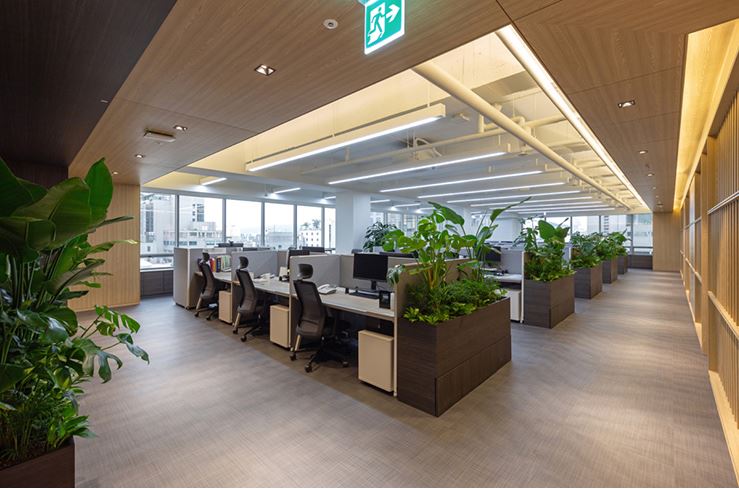 Green office is currently used very popularly in many countries around the world and in Vietnam, at the same time it is also assessed as a future office trend.
1.4. Modern office style
1.5. Minimalistic office style interior
Minimalist office furniture is an office design style that focuses on working with basic and simple office benefits in interior decoration.
Therefore, although the interior is not rich and diverse, convenience and convenience will be placed first.
Minimalistic office furniture meets the needs of businesses with basic office facilities.
Minimalist offices are often used with basic shapes, not careful about the shape, however, the function of the interior is on top.
1.6. Type of office divided into separate centralized work areas
The office is divided into separate focus areas that build large common spaces to perform different functions.
In a large common space, the work seats are divided into many different positions.
Employees can choose their desired seats to do their job well.
The office is divided into separate concentrated work areas that optimize the usable area with offices with modest areas.
At the same time, the work area division helps businesses easily manage at work, helping employees to focus on the work they are doing.
In addition, the common office space is integrated with many smaller spaces such as kitchen, entertainment area, rest area, …
1.7. Classic office style
Classic office style applies the principles of classic interior design to office space.
From beautiful lines, golden light from chandeliers, to the interior decoration, … all retain the traditional European art.
Another feature of the classical office is the use of wood in the design to increase the sense of coziness and elegance. The color of this office model is also prone to warm tones like golden brown tones.
Classic offices built a luxurious and registered workspace, showing the strong development of the business.
1.8. Full-time & high-end office style
High-class office is designed in a modern and luxurious direction from space to office equipment, furniture. This model often uses modern technology equipment, optimally supporting the work.
At the same time, high-end office furniture often uses valuable materials such as metal, glass, wood …
High-class office building a professional and modern working space with the application of many modern technology office equipment
High-end offices are suitable for businesses with strong financial resources to build a professional image and enhance the brand value of enterprises in the market and in the eyes of customers and partners.
1.9. Creative office style
Creative working office as its name implies, creative from the layout of space to design of furniture. Since then, building a new office, imbued with the working culture of the business, demonstrating the corporate personality,
Creative offices often use a variety of unique furniture such as stained glass, bath panel, recycled materials, … to bring separate aesthetic values ​​to the office space.
The color scheme of this office model also tends to the bright colors or colors featured in the company's brand identity.
1.10. Private office style
Private office (Private Office) has a full range of functions for working, receiving guests with luxurious and professional space.
Private offices are often used for directors, managers or CEOs of businesses.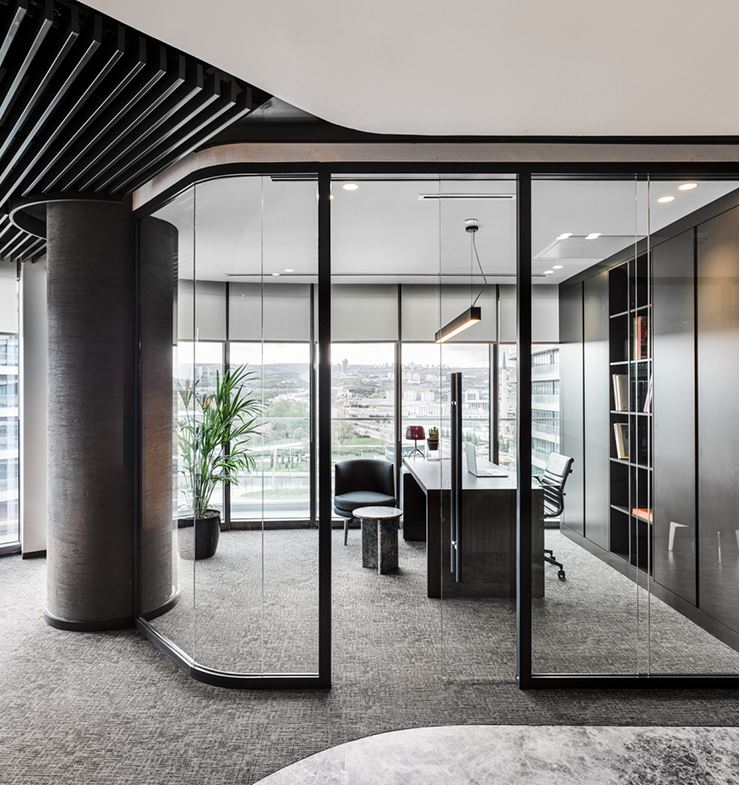 This model must ensure full function of working in space, and show professionalism. The style of the leader.
1.11. Multi-purpose office style
Multifunctional office design is also a type of office interior design that many businesses aim to, leading to replacing the rigid and serious traditional office design before.
The multi-purpose office aims to create a comfortable, free and productive workspace, integrating many functions to help create a factor of comfort, dynamism and efficiency that is more valued.
Instead of arranging for the office furniture, multifunctional office design focuses more on the suitability of the job, all interior products are designed with functional conversion. function, location, and coordination.
For example, the desk model for 4-6 people is not only a desk, but when needed, it is also converted into a meeting table for unexpected meetings.
2. Check out some nice working office designs
Currently, many businesses want to build an office space associated with their working culture and field of work.
We would like to introduce to you the pictures of beautiful and modern office models according to the specific work below.
2.1. Office working at a technology company
Technology companies require a modern, scientific working environment and apply many smart technology devices at work.
Therefore, technology field offices are often designed in a modern, creative and unique style, expressing the unique working culture of each company.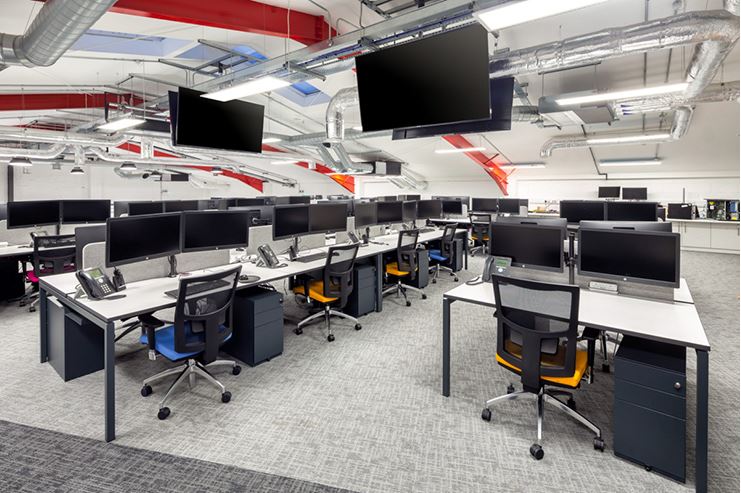 Joy Tunes Office: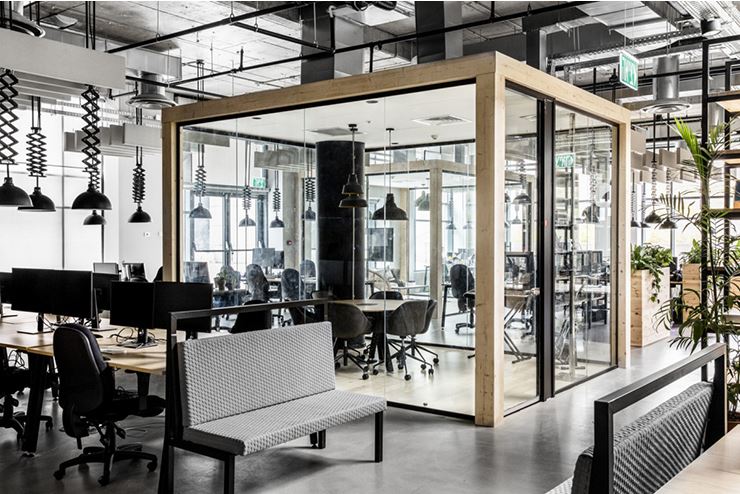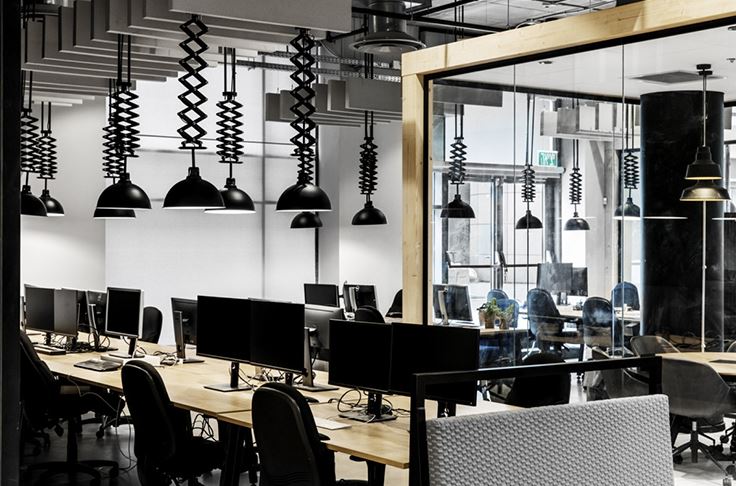 2.2. Office working at media, advertising company
With marketing communication companies, advertising, creative factors in work are on top priority.
Offices working in the field of advertising communications must inspire employees, stimulate their creativity to improve productivity for businesses.
Edelman's Office – UK: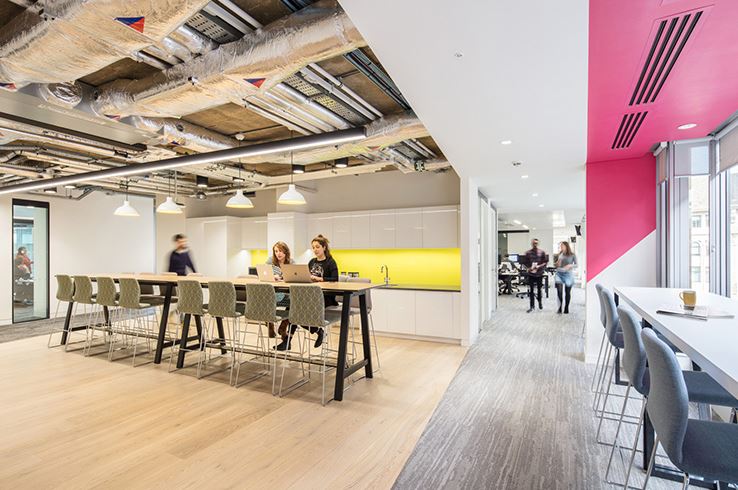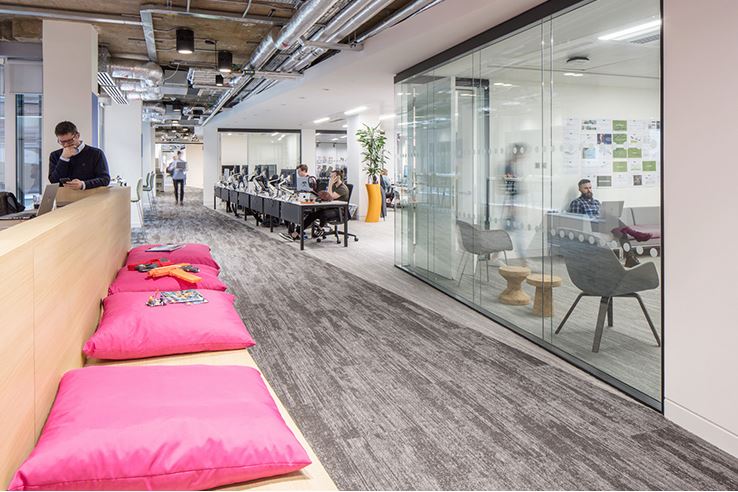 GTB Office – Shanghai, China: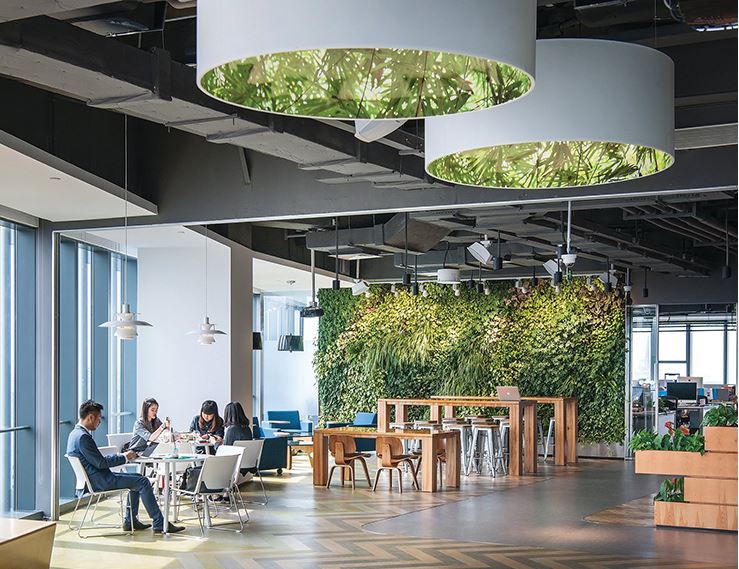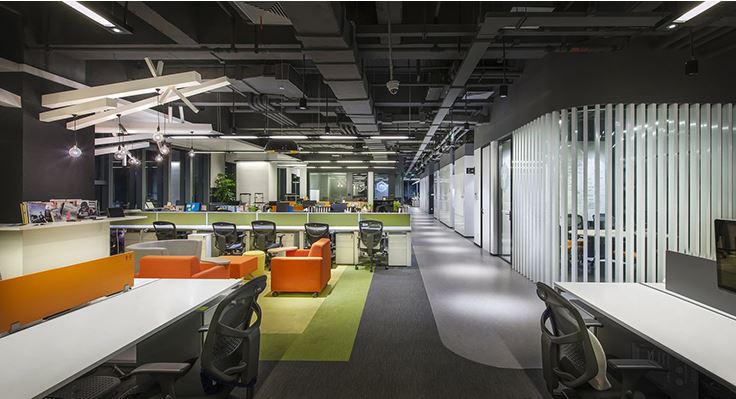 2.3. Shared Co-working office
Co-working space sharing office is becoming popular today, suitable for businesses with small structure and limited financial capacity.
Co-working focuses on building a large co-working space with full office facilities, serving the most businesses.
Life office in the Netherlands: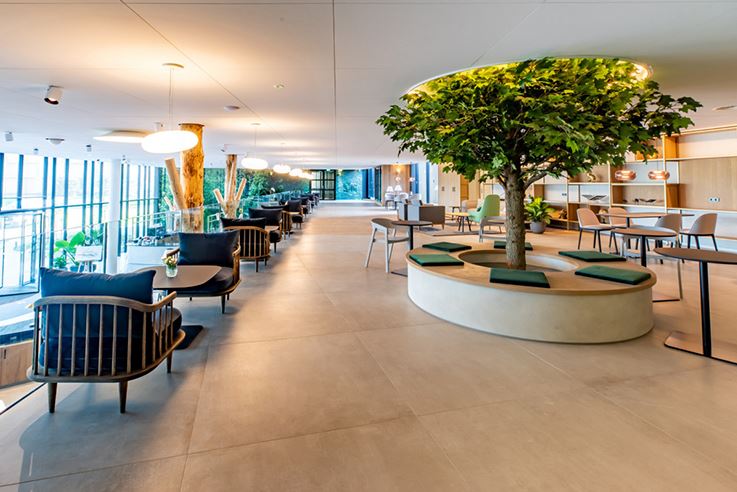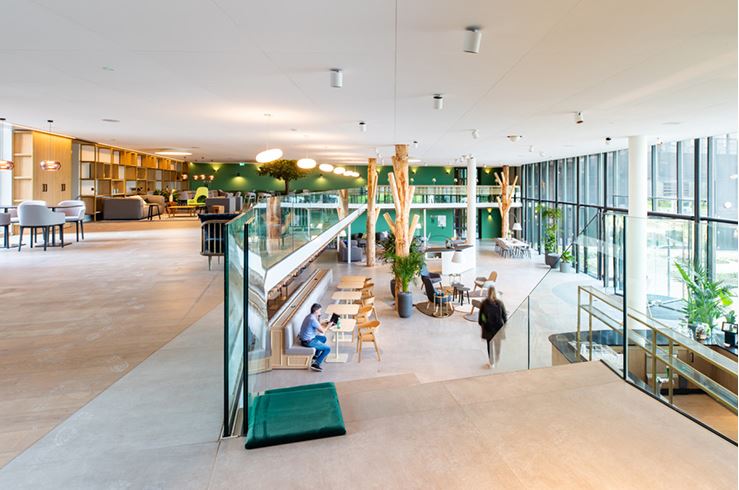 2.4. Office working in architecture and design company
It can be said that the workspace is very important for businesses working in the field of architecture and design.
The space should be designed impressively to help businesses impress and create more reliability with customers and partners when coming to work at the company.
At the same time, arouses endless inspiration for employees in creating beautiful drawings and works.
Modelt office: lina in Poland: