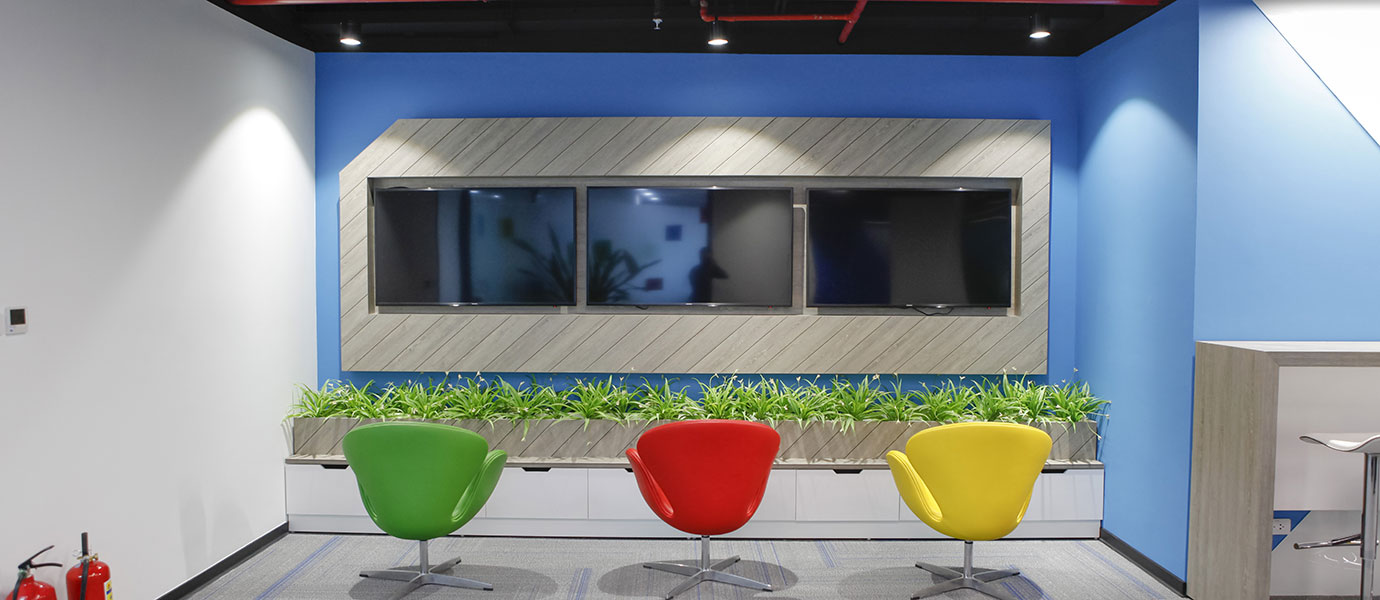 20 Color gamut leading the interior trend 2021
Interior color trends in 2021 are predicted to include these 20 colors.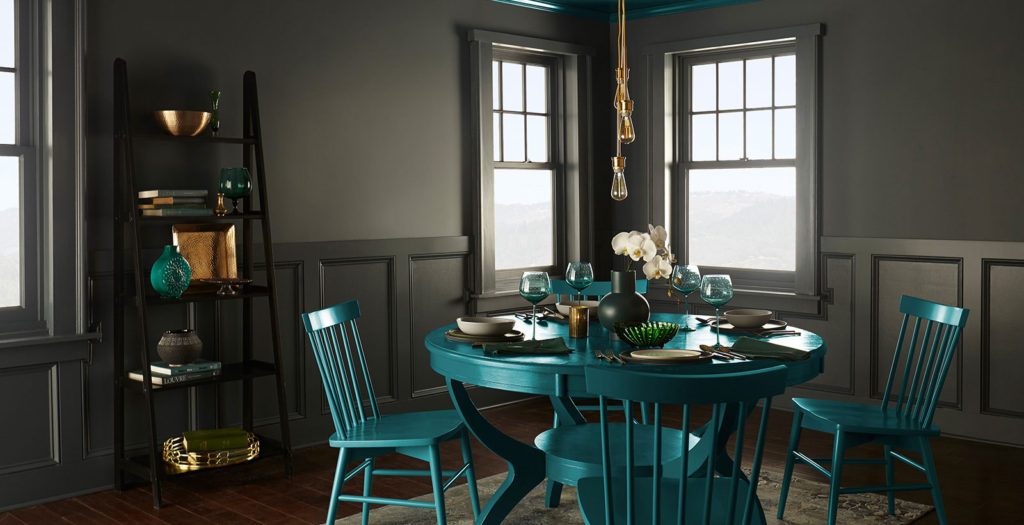 Behr wall paint brand in California, USA is more than just a painting company. Behr also regularly conducts surveys on user needs, publishes market trend reports. One of the most anticipated annual reports is the interior color trends of 2021.
This year, Behr's research found that: Because consumers have to work from home due to social disruption, they tend to look for soft colors. These colors are harmonious and convenient to change decorative items or furniture without having to repaint the walls much.
At the same time, the social upheaval caused by the COVID-19 flu has made many people uneasy. They look for colors reminiscent of a peaceful childhood. The colors are retro and vintage. It can be seen that the 2021 interior trend is quite similar to the trends in fashion.
These 20 colors are divided into four collections. Each collection has a unique theme.
Color Palette 1: Mindful Escape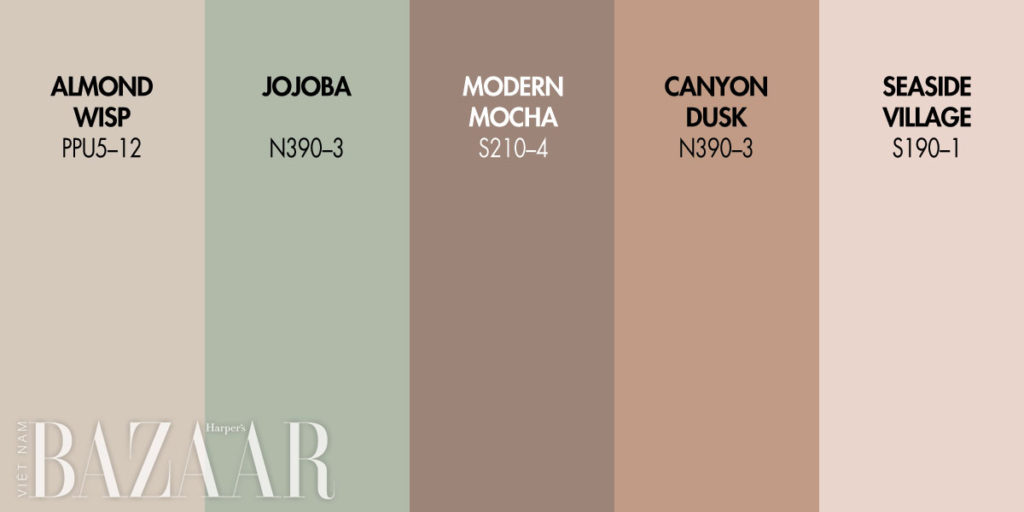 Mindful Escape's colors are pale and meditative. They belong to a neutral color gamut. Reminiscent of the Japanese minimalist lifestyle. This palette creates a tranquility for homeowners. They are also easy to combine with darker interior decorations.
The colors in the Mindful Escape group include: Canyon Dusk rose brown, Almond Wisp cream white, Jojoba light blue, Seaside Villa light pink, Modern Mocha coffee brown.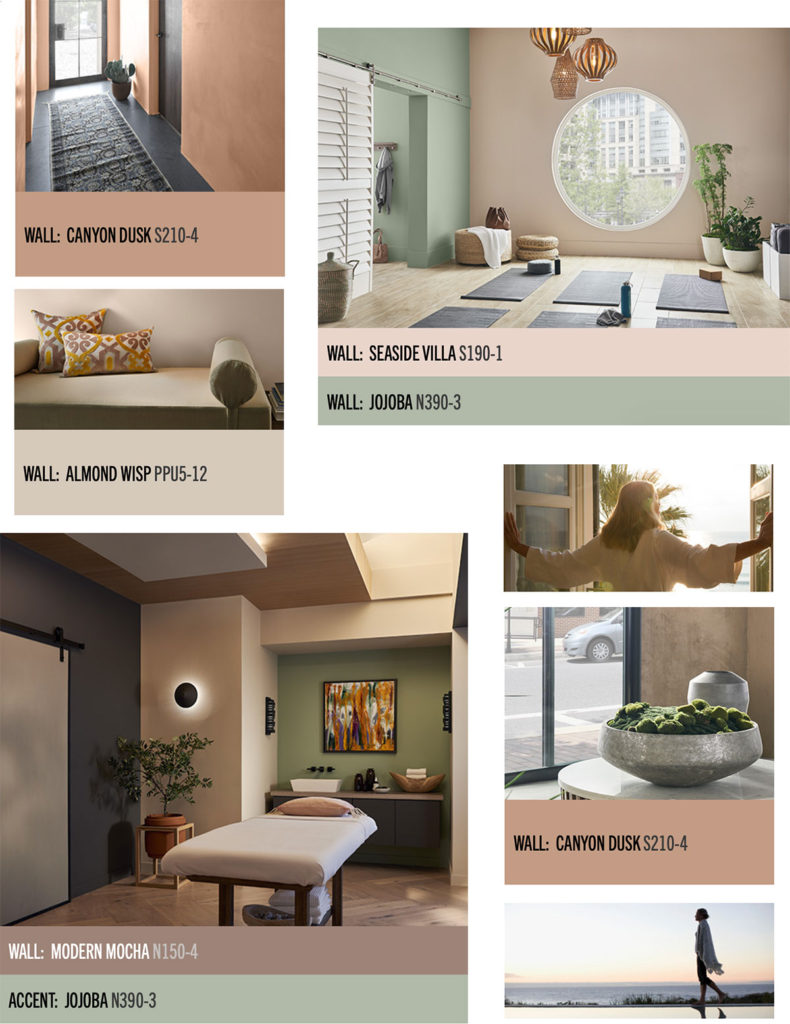 Color Palette 2: Curated Clarity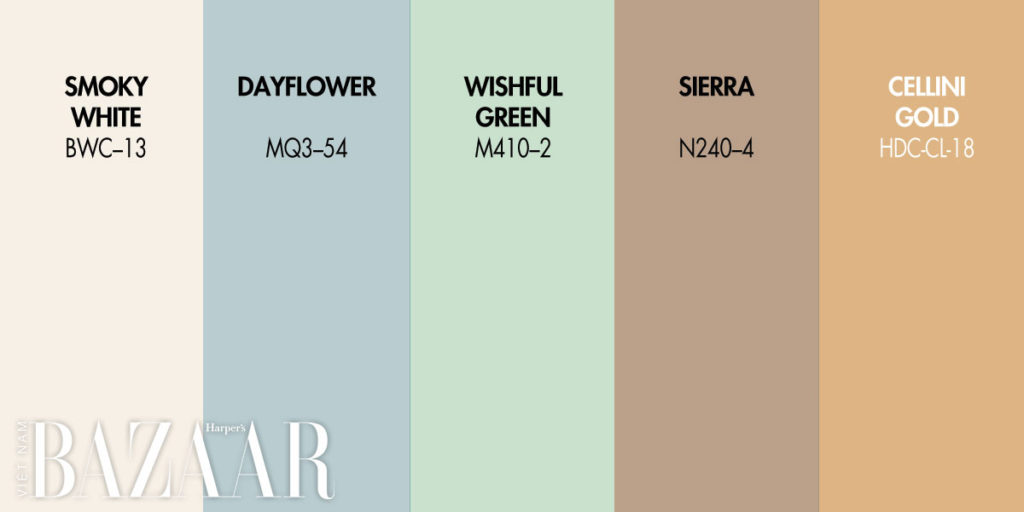 The 2021 interior trends report mentions the possibility that homeowners will continue to work from home for a long time. The pale yellow and light green colors will help the homeowner stay calm and focused. The shades are pastel but not too neon but the vintage fading.
The colors in the Curated Clarity group include: Wallflower gray, Sierra brown, Smokey White, Wishful Green, and Cellini Gold.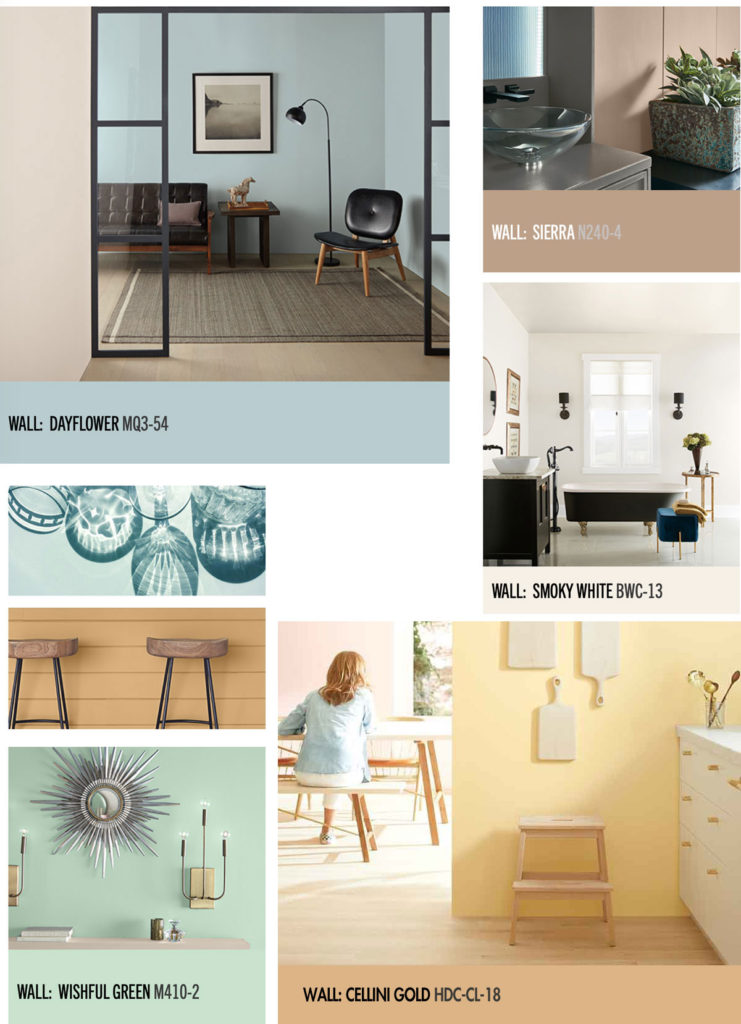 Palette màu 3: Optimistic Glam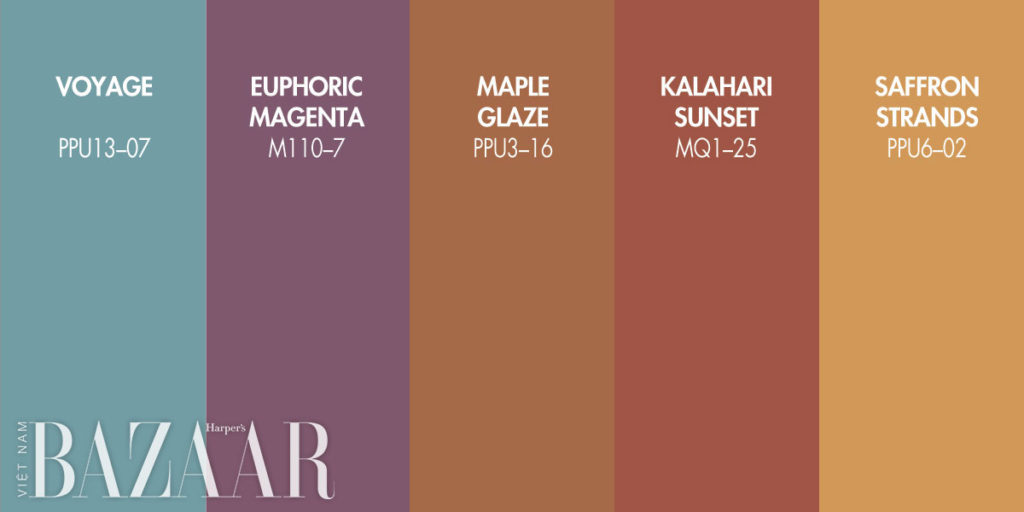 Faced with the crisis of COVID-19, people found different solutions. Someone who is too stressed just wants to be quiet. These people will choose the Curated Clarity palette above.
But, there are also people who bring optimistic thinking to a positive color palette. They aspire to decorate the house with energetic colors. From there, dislodge negative thoughts.
So in the 2021 interior trends report, there are also vibrant colors of the 1970s. They are bold, but they are earthy, not too vibrant. The Optimistic Glam palette is also very coordinated with Curated Clarity because of the moderate bass color.
The colors in the Optimistic Glam group include: Euphoric Magenta, Maple Glaze orange, Kalahari Sunset red, Saffron Strands saffron yellow, Voyage turquoise.
Color Palette 4: Dramatic Revival
Reading bad news every day, many people secretly wish they could return to their carefree childhood. Their nostalgia makes them look back to old nuances. Like a photo taken of a film shot in a blur, the faded vintage color makes them feel secure. In particular, these colors are very suitable for velvet sofas, crochet pillows. They create a smooth, protective feeling for the homeowner.
The colors in the Dramatic Revival group include: Royal Orchard green, Nocturne Blue, Barnwood Gray, Caribbean turquoise, and Broadway industrial gray.